to know about your brand!
While supporting access to free education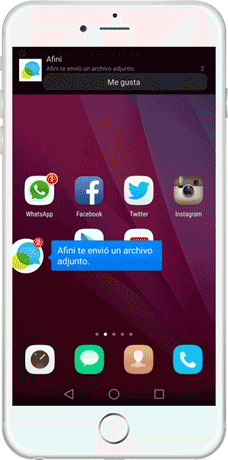 Your brand directly into parents Fb messenger inbox.
We reach out to moms in their Facebook inbox with relevant content for their kids, and engage them like never before!
We have developed a technology that integrates with the highest grow and penetration apps like Fb messenger with 1.2 Billion active users.
Revolutionizing
the way brands instantly
connect with thousands of parents

Five times more effective than other channels
Automated, instant and interactive conversations
Segmentation based on consumption habits and child milestones
Real time insights about parents preferences
Sponsor one of our weekly educational activities and let your brand reach thousands of parents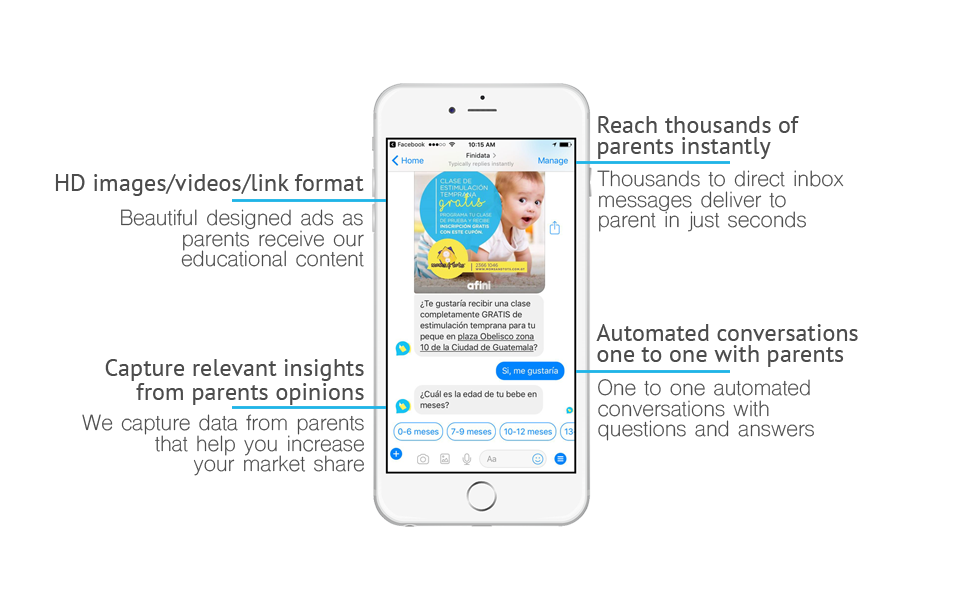 Let us help
your brand
to be parents
hero
Get in touch with our team