We are a social enterprise that equips parents with free weekly early childhood education activities to help the cognitive development of children under 6.
Educational activities delivered
Countries in Latin America Guatemala, El Salvador, Honduras and Chile
Afinidata uses artificial intelligence to reach out to moms directly in their Facebook inbox with relevant content for their children.
An early childhood education chatbot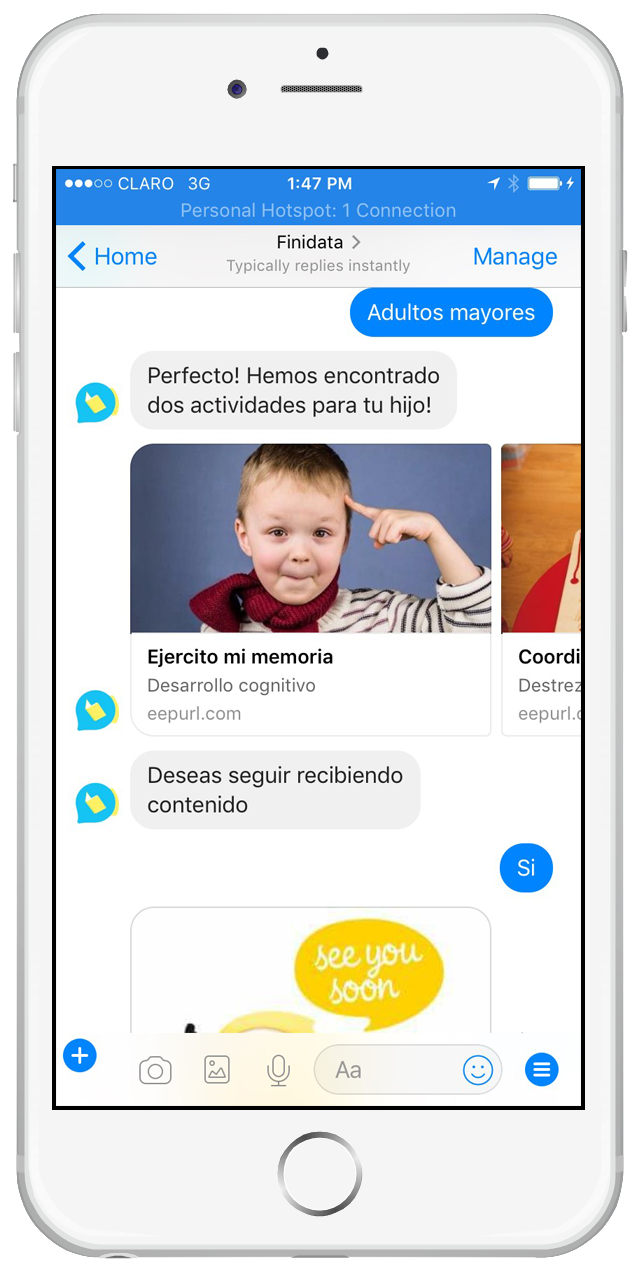 There are more than 200 million children under the age of six that fail to reach their cognitive potential.
700 new neural connections
Are formed every second, laying the foundation for the learning, behavior and health we need to grow up as productive adults.
James Heckman
Economy Nobel Prize
1 Dollar
Studies have also shown that every dollar invested in early childhood education results in a return on investment of $7.00 to $13.80
James Heckman
Economy Nobel Prize