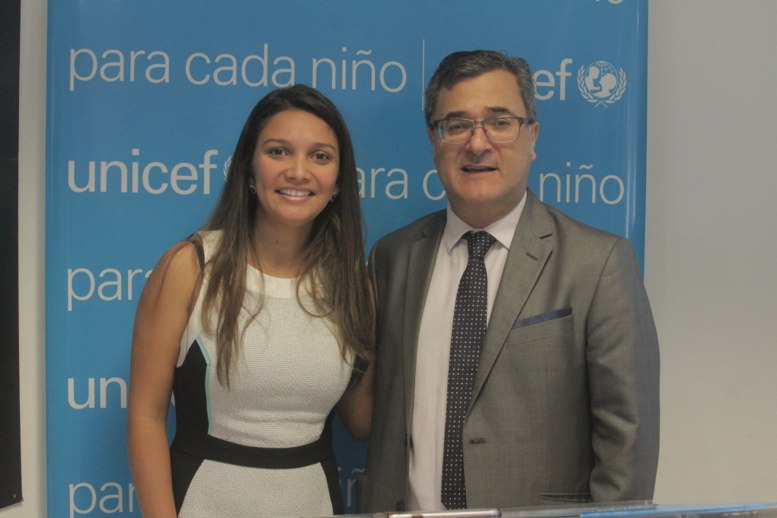 Selected by the UNICEF Innovation Fund to provide access to early childhood development
"Afinidata joins our investment portfolio, using artificial intelligence to provide a personalized assistance solution to parents of children from 0 to 6 years old."
Do you want to increase the chances of success for your child in the future?
Get weekly activities for early childhood education
The first six years of a child's life is when the brain grows the fastest and it is time to learn.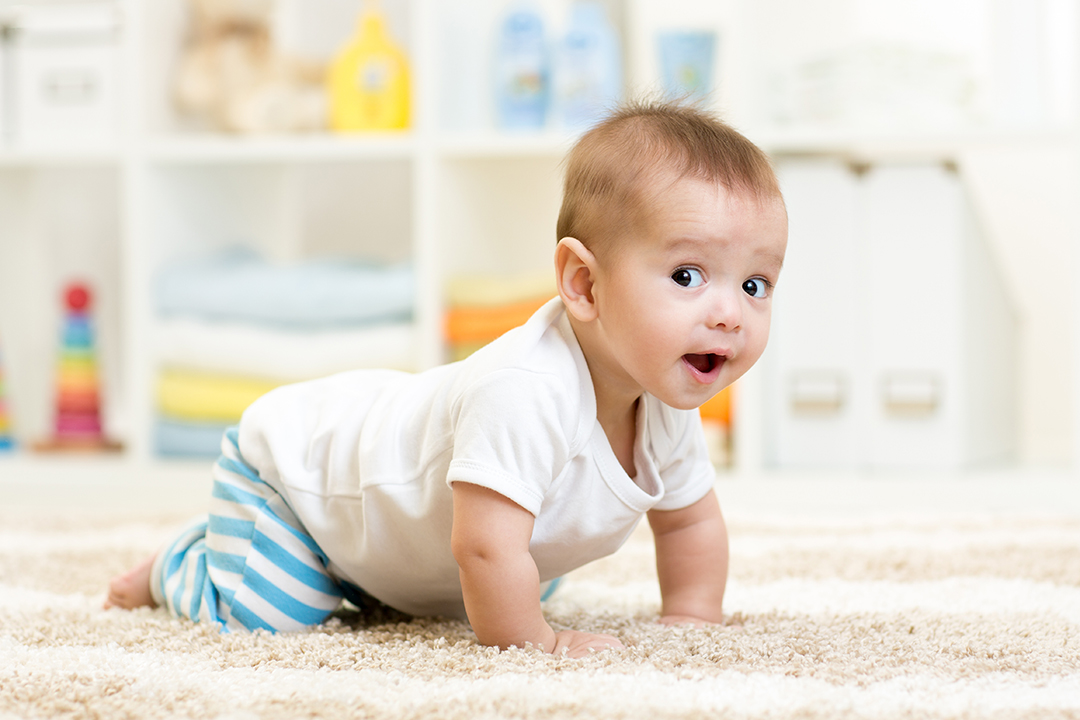 Early childhood  education activities designed  to promote the development of your child…
Simple and Fun
Our activities are fun and engaging. They are design with materials you find at home
Age specific
Specifically designed for each child developmental milestone
Accessible everywhere
No downloads required! get our activities directly on your internal messenger on Facebook
Step 1
Go to www.afinidata.com and click on "Subscribe"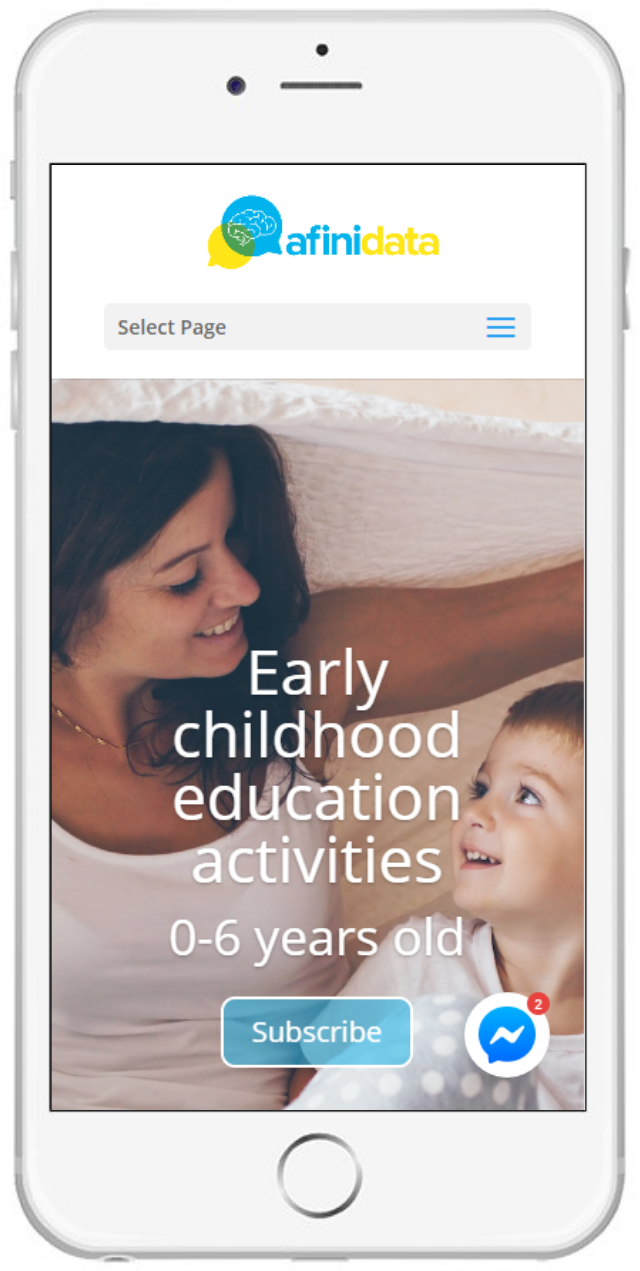 Step 2
Chat with Afini and click on "Deseo Suscribirme"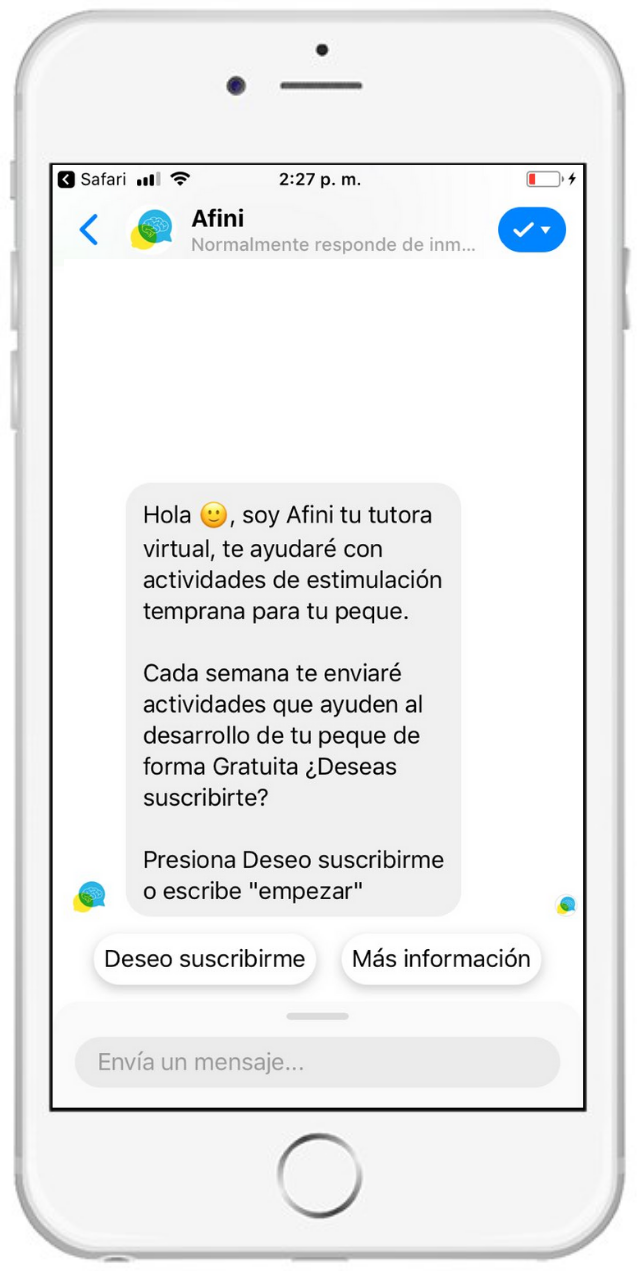 Step 3
Complete your registration and start getting activities for your child.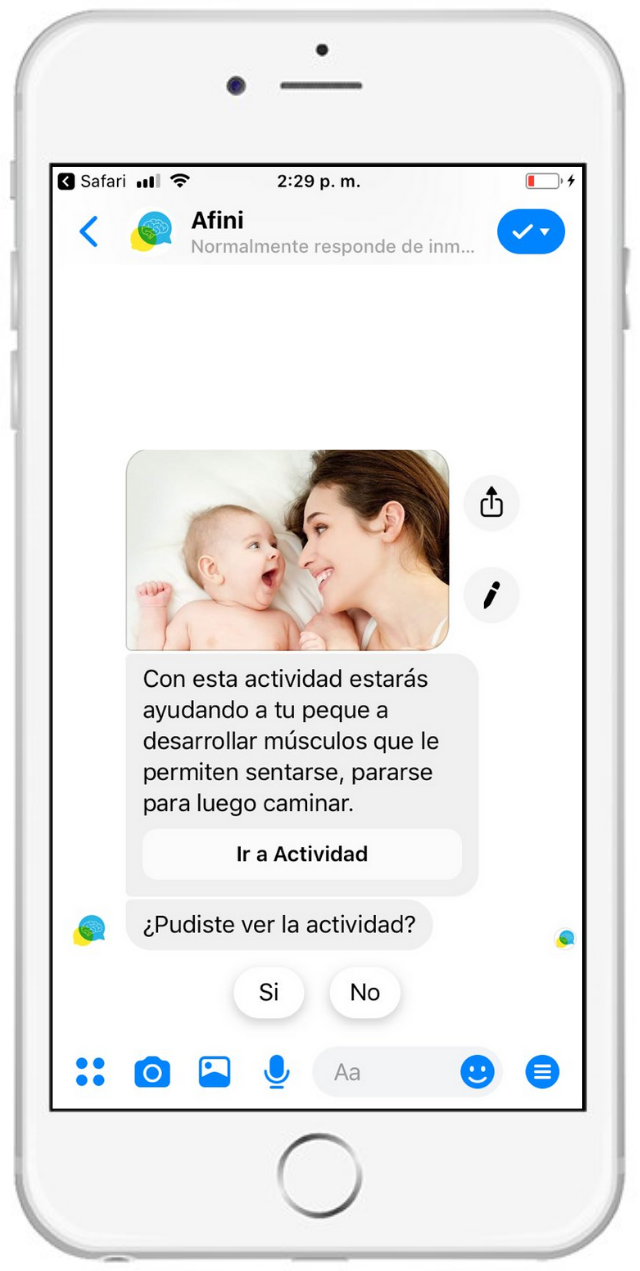 What parents say about us…
My daughter and I love your activity ideas. I am amazed at how much she has learned.
Simple activities to share some fun time with my little ones. Simply love it!
.
Excellent materials, they are really fun and didactic.
Thank you for all your advice and activities. They have helped me with the different developmental areas of my child.